Thought this was a good article from the World Herald:
Grace: In 2011, bevy of volunteers helped rescue 1860s history — salvaged from sunken steamboat — as river swelled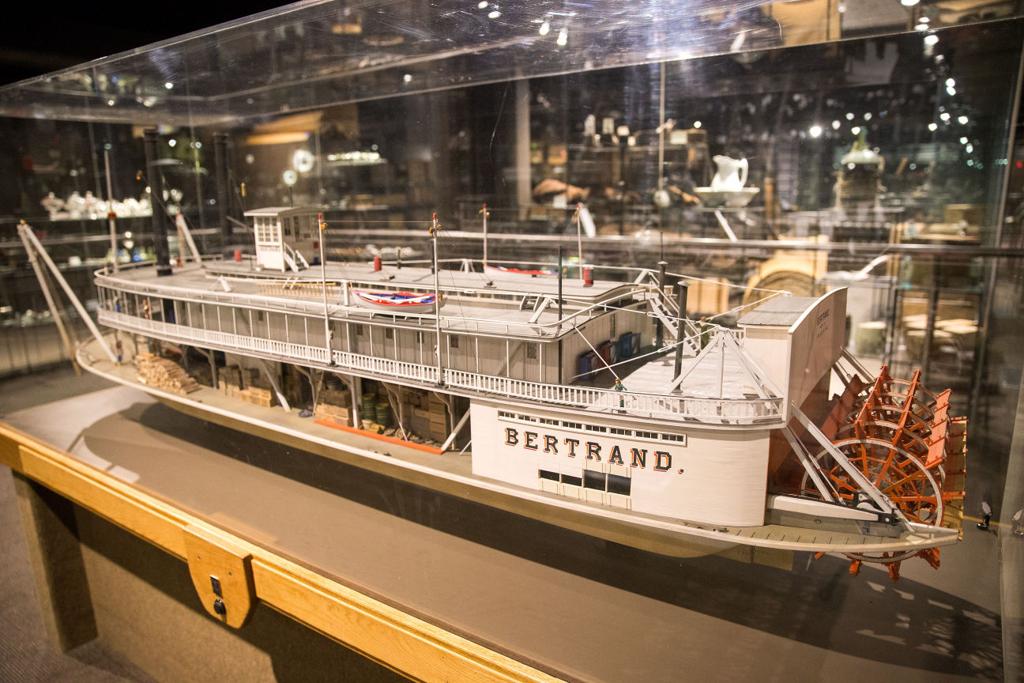 Walking through the exhibit is like stepping into 1865.

On April 1 that year, the then-new Bertrand chugged up the Missouri River, chock full of items to sell to a burgeoning market in a new gold-mining town in Montana. The people who got rich off gold mines, said museum curator Dean Knudsen, were not the miners but the merchants selling them shovels, picks, boots and pans. Miners needed fruit to stave off scurvy. They needed ledger books and candles, kerosene lamps and bullets. They needed hats and whiskey.