I have driven by and read a few articles on the house, but it sounds like they are trying to make the house a museum or have it rented out. It is pretty neat to have a house like this in the area.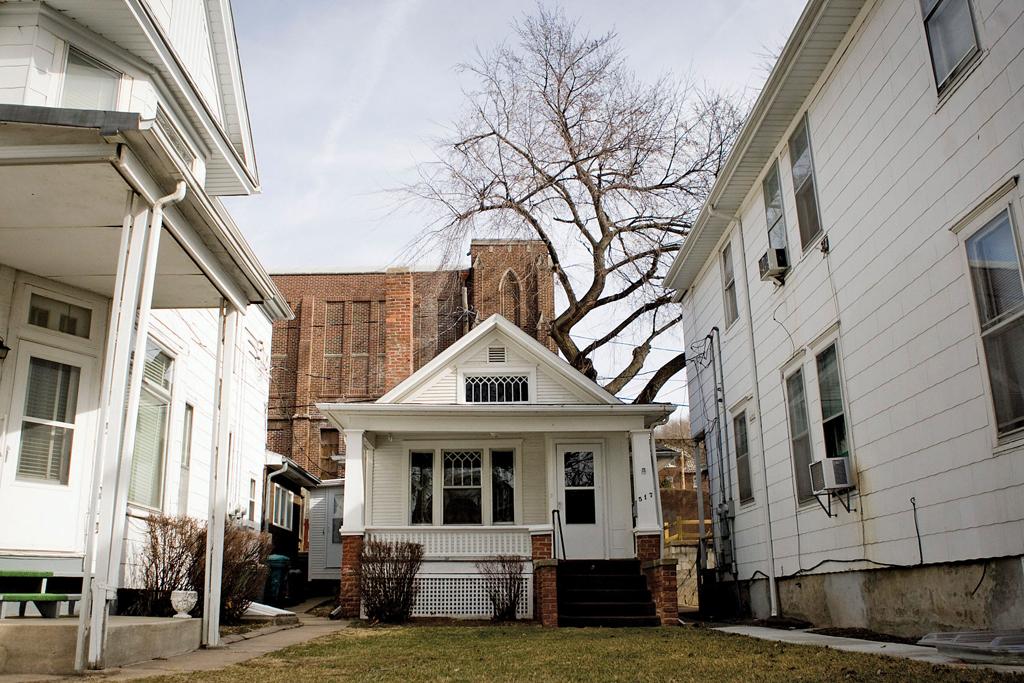 Big plans for 700-square-foot Council Bluffs home built for little vaudeville performers
The Bregant House, a 700-square-foot home at 517 S. Fourth St., was built to fit Jean and Inez Bregant, vaudeville performers who met at Coney Island, New York; starred in a national advertising campaign selling candy; and, later in life, were philanthropists and active community members. Jean stood 45 inches tall — 3½ inches taller than his wife.

The home had a miniature clawfoot bathtub, a little stove, a short fireplace mantel and low-to-the-ground built-in benches, along with dozens of other scaled-down details. It was perfect for them.

The house was built in 1912, shortly after the Bregants retired from vaudeville, a career that led them around the country and, in the case of the Austrian-born Jean, around the world. Inez's parents, Evoline and Peter Lewis, built the Bregants a home just to the north of theirs, using the space that used to be their lawn.