Hotel Phillips will be a 92-room independent hotel with amenities unlike any property in Sioux Falls, starting with what Kelly's director of development Tom Morris calls "a very elegant lobby" that includes a 24-bolt vault with a 16-ton door. The 100-year-old building began as a bank, and the hotel renovation will incorporate the vault.
"The vault will stay. The columns around it will be redone in wood," he said. "And we've pulled back the flooring, and in a portion of the lobby it's marble, so we hope it 's intact and can be reused."
On the east end of the lobby, the plan is to create a lounge that will be open to the public and include a bar with a menu of appetizers and small plates. A kitchen will be built on the first floor and also support a coffee shop with specialty drinks and a light breakfast menu.
The second-floor mezzanine level will include a library for guests, a fitness center, spa and a social room that can seat about 50 people looking out on the river.
Guest rooms will be on floors three through nine. Each room will include a wet bar, wine cooler and fridge, glassware, robes and smart TVs. Ten luxury suites will include additional amenities.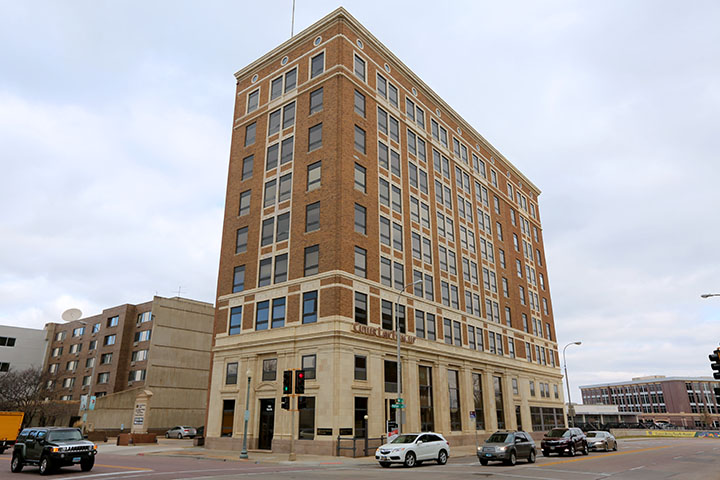 http://siouxfalls.business/hotel-philli ... -downtown/