I searched all the 7 pages when I did a search and couldn't find anything so I started a new thread. I drive this stretch of Interstate all the time and the progress is cool to watch.
Concern for pallid sturgeon stalls I-80 bridge work
http://www.omaha.com/index.php?u_pg=1638&u_sid=2158495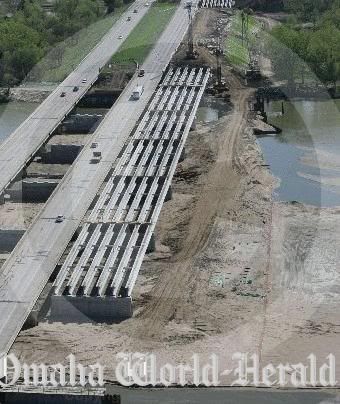 A new Platte River bridge is being built as part of the state's widening of I-80 to six lanes between Omaha and Lincoln.

The bridge construction is part of work on a four-mile section of I-80. Work on the section from about two miles east of the river to the Mahoney State Park interchange started in August and is scheduled for completion in 2009.