I was driving on 72nd between Pacific and Dodge today, and came to a realization. There is an area along that street that needs to be redeveloped, or at least should. I'm talking about the east side of 72nd where the old Arbys used to be in that oval looking building, along with that retail area with Gamers. Here is an aerial of the location: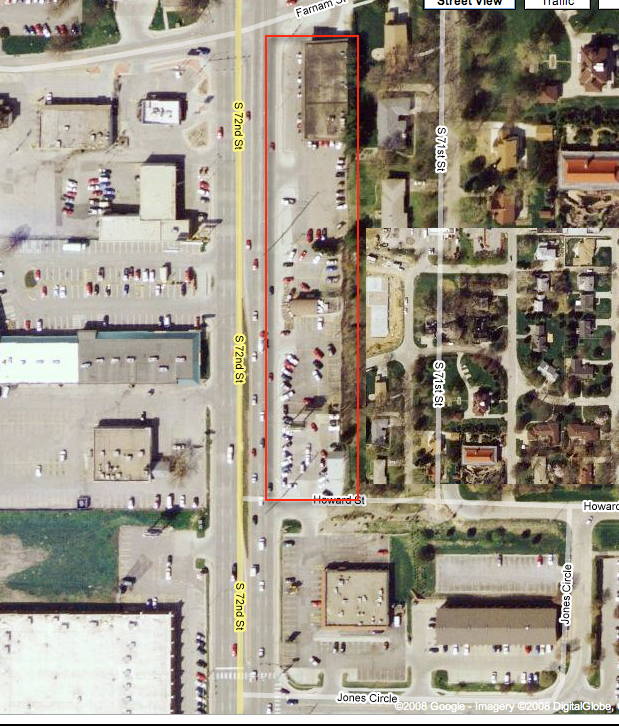 There are wood walls (rotting wood) that appear to be 15-20 feet tall along the back of the parking lots. The paint is falling off of the building where Gamers is located. The oval looking building looks like someone could walk over and push it over.
Here is a better, birds eye view:
Compared to other areas and buildings along 72nd, this little strip stands out a bit.
Does anyone know if anything is planed for this area?