New owner found for the Imperial Mall!
Currently housing a semi attaached K-Mart with no Mall access and a pretty nice destination "Herberger"s, a destination restaurant "Napoli's", a Childrens Museum and that's about it. The parking lot has long been looking like a recently tripped minefield. In the 90's it had a rockin' food court that would be standing room only on a school day when the kids came in by the car load. Included a Subway, Runza, I think an Amigos, plus a Chinese food place, a popcorn shop, Snickerdoodles and seems like a pizza place too. When the Burger King and Burlington Food Court and opened up across the street from the High School, along with a McDonalds upgrade, they pretty much killed the food court lunch trade.
Much of the mall was owner operated shops, just like the old Grand Island Mall. The chain stores were all moving out to the sexy new Cimarron Plaza out by the new WalMart Super Center north of town where the daily traffic count was in the thousands, compared to the dozens and dozens at the well hidden Imperial Mall location.
Wish them luck, but hitching up a couple big trucks and moving the whole thing might be easier...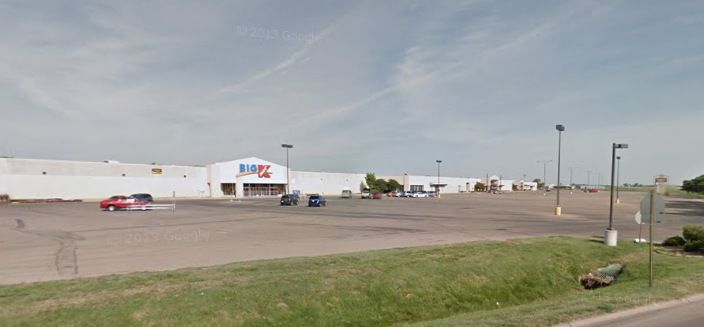 http://www.hastingstribune.com/septembe ... 12mall.php
" onclick="window.open(this.href);return false;
Following 22 months of intensive negotiations, RockStep Capital, a real estate investment company based in Houston, announced this morning it is in the process of acquiring the Imperial Mall in a deal that includes three other Midwest shopping centers.

Other properties included in the ongoing purchase include Hutchinson Mall in Hutchinson, Kan., Lakewood Mall in Aberdeen, S.D., and Thunderbird Mall in Virginia, Minn.

RockStep Capital President Andy Weiner said this morning that the package deal, which should be completed within the next week or so, involves the purchase of the four properties on a single delinquent note from Illinois-based Rubloff Development Group.

Until then, the property will continue to be managed by court-ordered receiver McKinley Company of Ann Arbor, Mich.

"We are very bullish about Hastings as a community," Weiner said. "It is a very stable and solid community, and we do think there's an opportunity to rehabilitate and redevelop that property." - See more at:

http://www.hastingstribune.com/septembe ... c2lTc.dpuf

" onclick="window.open(this.href);return false;