Moderators: Coyote, Omaha Cowboy, Brad, nebugeater
We are getting close to this event. Does anyone know what they are expecting crowd-wise for this?

Greg
---
City Council
Posts: 20942
Joined: Tue Nov 18, 2003 11:18 am
Location: Three floors down
Contact:
Greg S wrote:We are getting close to this event. Does anyone know what they are expecting crowd-wise for this?
"We are expecting attendance of more than 60,000 for the 2017 FEI World Cup Finals™," said Mike West, CEO of the Omaha Equestrian Foundation which is producing the 2017 FEI World Cup Finals™. "The excitement is building by the day and tickets are selling fast. The Finals will undoubtedly be THE equestrian event of the year so make sure you don't miss out!"
---
Sounds like they are attracting some interesting people too. I guess Kaley Cuoco from Big Bang rides and her fiance qualified so she is expected to attend. They also mentioned on the radio that Bill Gates daughter rides, but weren't clear is coming because she qualified or is just attending.

Greg
---
---
County Board
Posts: 5285
Joined: Mon Feb 09, 2004 11:26 am
Location: Omaha/Bellevue
Equestrian World Cup gives Omaha hotels a boost in their slow season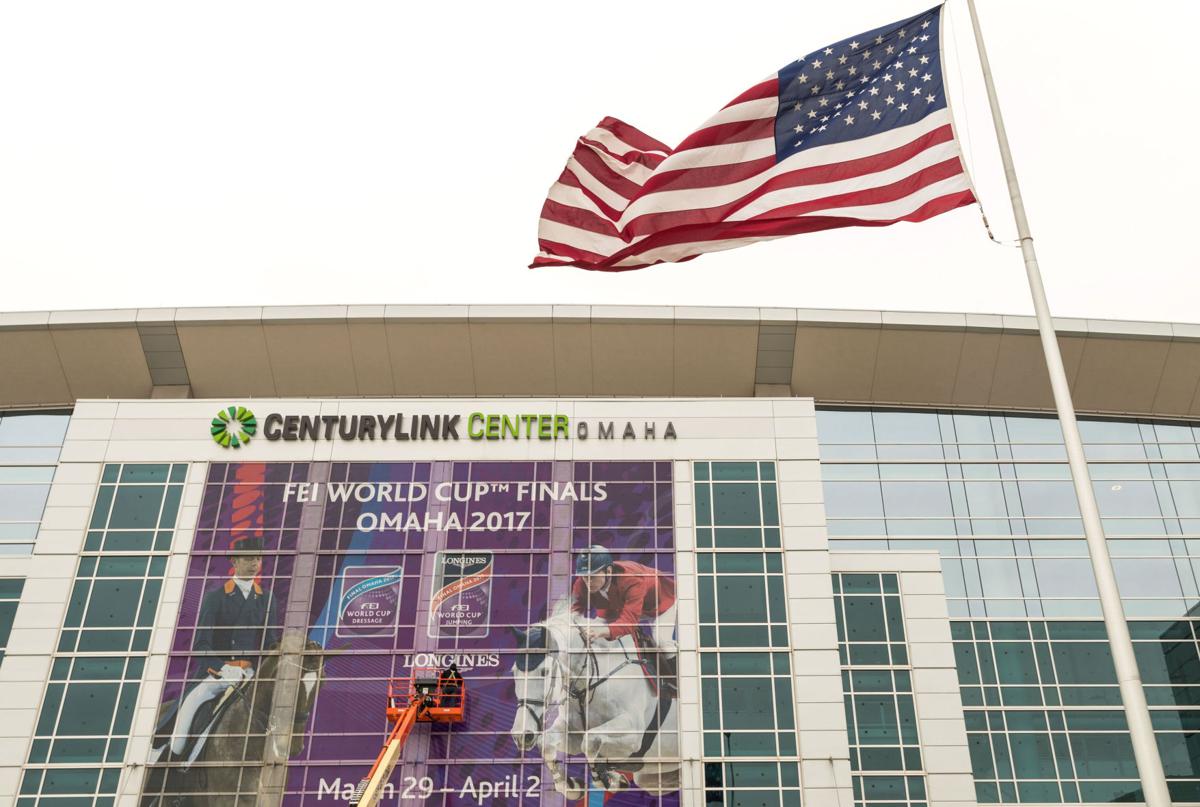 Half-ton horses that can jump fences and make balletic moves are giving some hotels in the downtown Omaha area a good kick in business at a time of year when bookings aren't always at a full gallop.

It's been a good bump,'' said Mark Batchik, general manager of the Hilton Garden Inn downtown. He said earlier this week that his hotel at 10th and Dodge Streets was booked nearly full for the five-day World Cup.

Brian Thomas, director of sales and marketing for the Hilton Omaha across the street from the CenturyLink, said that as of Thursday his hotel was sold out.

A half-dozen downtown-area hotels contacted by The World-Herald said the 2017 World Cup has boosted reservations and that rooms are sold out or nearly so for all or parts of the event.

Mike West, CEO of the local group organizing the World Cup, said ticket sales have not yet reached goals, but he's pleased with the pace and he's expecting good crowds for the event, which will feature some of the world's best riders and horses competing in two Olympic categories: jumping and dressage, sometimes referred to as "horse ballet."
Sounds like ticket sales are a little slow so far:
With the World Cup less than a week away, about 6,700 all-session tickets have been sold. That's about 500 short of the goal, but West said he hopes to close the gap before the event begins.

About 10,000 single-session tickets have been sold; the goal now is to sell 22,000. West said he hopes to reach that mark through sales during the next four days and through walk-ups once the event begins. He also said he hopes the single-session option will attract families.
---
County Board
Posts: 5285
Joined: Mon Feb 09, 2004 11:26 am
Location: Omaha/Bellevue
From the World Herald: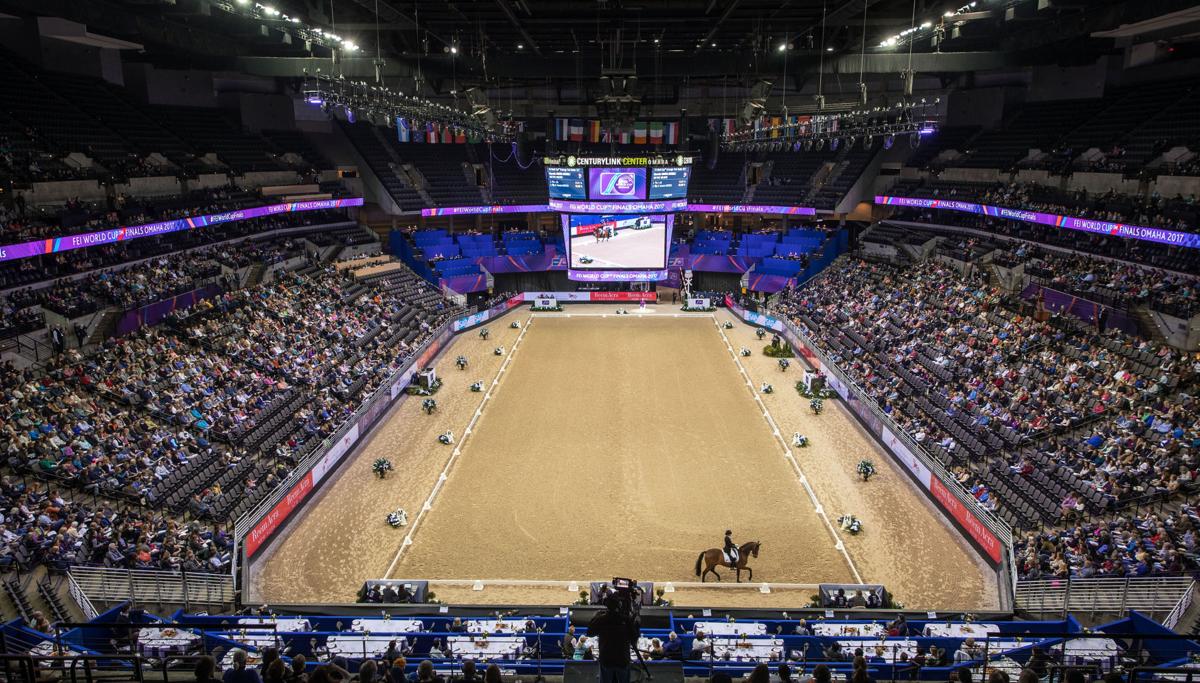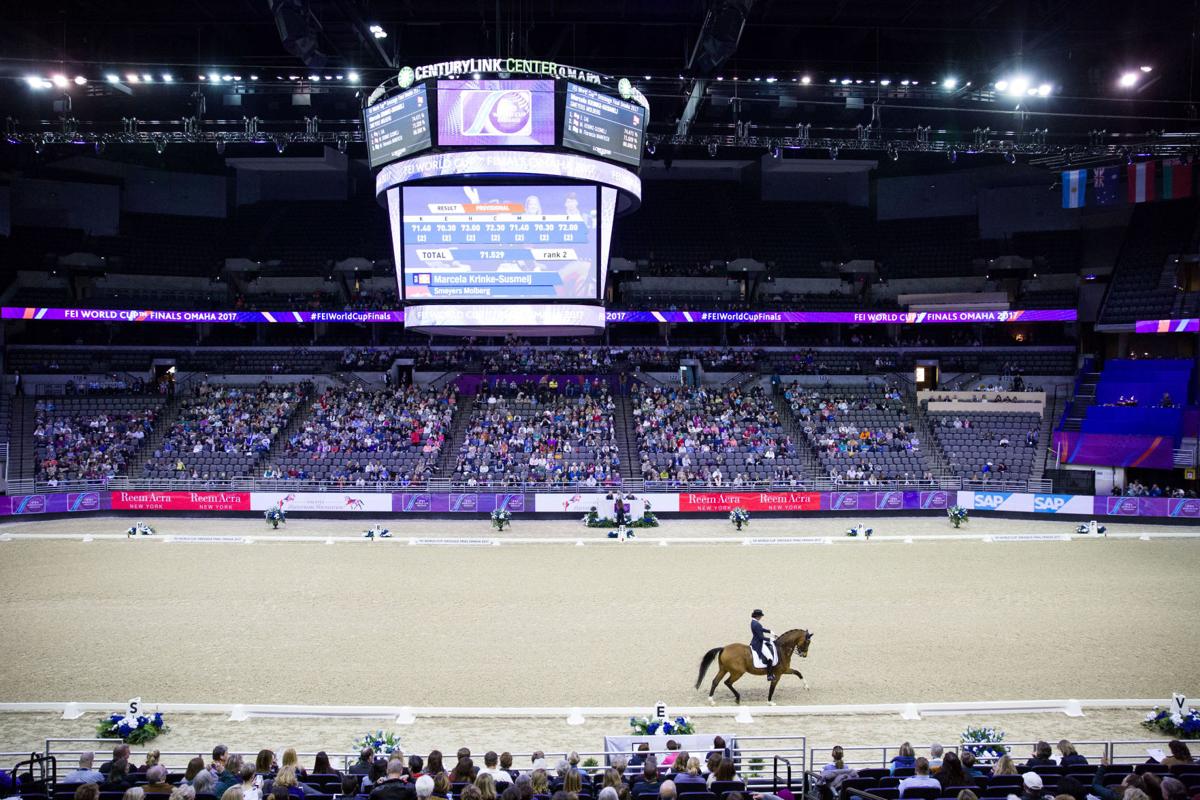 ---
Pretty cool to see the modifications they can make to the seating bowl.
Omaha Skyline Photos, Omaha Aerial Photos, and More.
http://www.bradwilliamsphotography.com
http://www.facebook.com/bradwilliamsphotography
@bradwphoto on Twitter
Greater Omaha Chamber of Commerce Member
---
County Board
Posts: 6197
Joined: Wed Aug 04, 2004 6:07 pm
Location: Gretna NE
I hope this ends up being a success. KFAB has really been pimping this in every way to get people to attend. Hope the target audience of ticket buyers are the same as the KFAB listeners.
For the record  NEBUGEATER does not equal BUGEATER    !!!!!!!
---
I went to the afternoon dressage session yesterday. It was more enjoyable than I anticipated.
---
County Board
Posts: 5285
Joined: Mon Feb 09, 2004 11:26 am
Location: Omaha/Bellevue
I plan to take our kids down to the free expo but I didn't purchase any tickets for the show.
---
---
Who is online
Users browsing this forum: No registered users and 2 guests