Moderators: Coyote, Omaha Cowboy, Brad, nebugeater
---
DT Lincoln
---
Looks Amazing!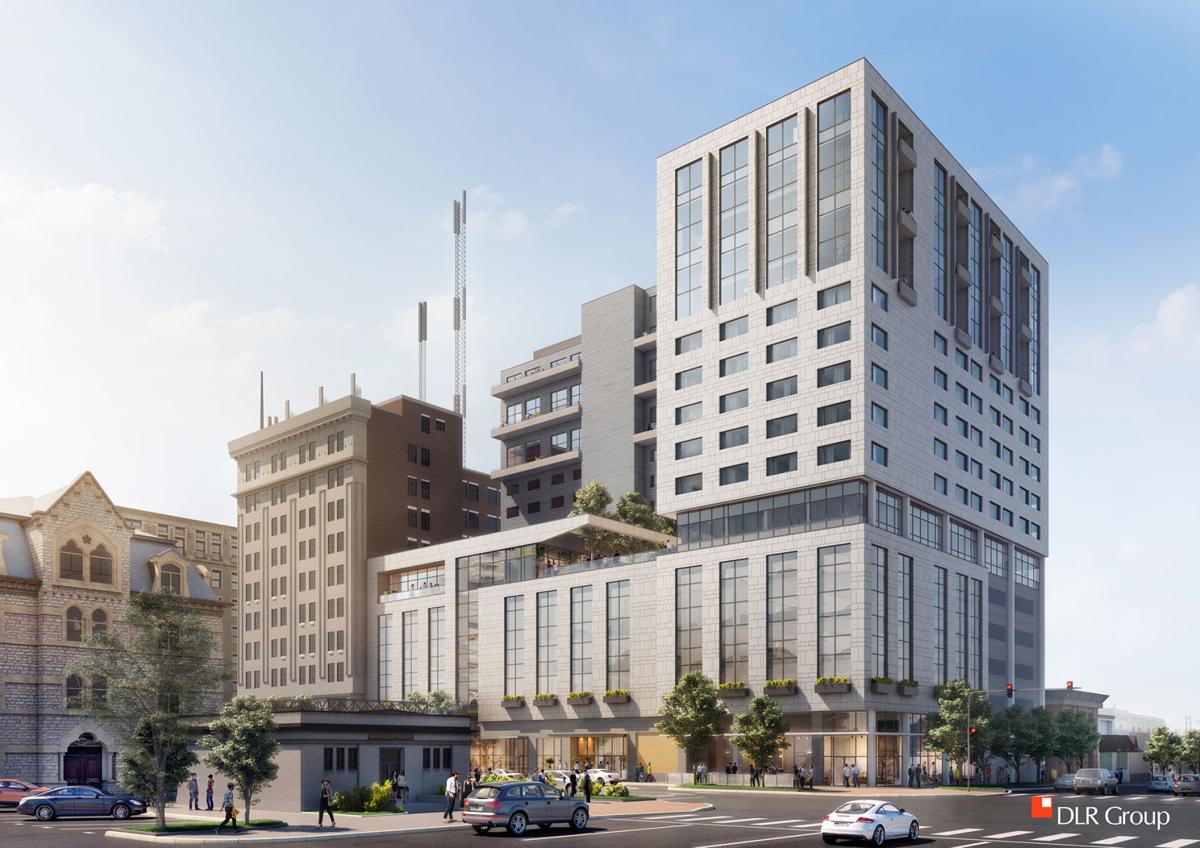 ---
County Board
Posts: 5349
Joined: Mon Feb 09, 2004 11:26 am
Location: Omaha/Bellevue
Looks great...I wish Omaha could have built the Marriott with the apts all in the same building. It could have been 25+ stories.
---
Congrats Lincoln! Please show Omaha how it's done.
15-17, 26, 32
---
---
Planning Board
Posts: 3485
Joined: Fri Nov 12, 2004 2:46 pm
Location: Omaha and Puerto Vallarta
Very nice! Congrats once again goes out to Lincoln for showing how it can be done!
---
Planning Board
Posts: 2242
Joined: Sun Mar 11, 2012 12:48 pm
Location: Beyond Thunderdome
Be curious to see what the actual final product is when it's all said and done, as things routinely change, the rendering looks good though.
No posts exist for this topic
---
Awesome! Third tallest in the city. Lincoln's skyline while finally make a noticeable change.
---
---
A 15- to 17-story building topped by privately owned condominiums will anchor Ninth and O streets and define the entryway to Lincoln from the west and north for some time to come, City Council members were told Monday.
The city is assisting the redevelopment project in two ways: with traditional tax-increment financing of about $11.6 million and with a 2 percent occupation tax expected to pay for a $2.35 million bond over 20 years.

The occupation tax will be applied only to customers of the two hotels and the ballroom, but not the restaurants.

TIF and occupation tax funds will be used for site acquisition, utility relocation and improvements, streetscape improvements, and an upgraded building façade, based on the redevelopment agreement.

If approved by the council next week, this will be the second time a Lincoln developer has been allowed to use the enhanced employment occupation tax, which is limited to a specific geographic area.

The council is expected to vote on the redevelopment, TIF agreements and the occupation tax funding at its meeting next week.
http://journalstar.com/news/local/govt-and-politics/article_2142726d-750d-5c72-8f0a-3407921b2701.html
---
Two hotels in one building? That's interesting. I wonder if they'll be two iterations of one large brand, like a Courtyard and a Residence Inn. What flags aren't in Downtown Lincoln right now?
From Omaha to Chicago
From Axel to Garrett

Still the same guy
---
---
---
Who is online
Users browsing this forum: No registered users and 1 guest